Plain Board Fence, wooden fence, fence panels, fencing panels, making a fence
Plain board fences have a simple and tidy design. Plain boards can be cut to most lengths and heights to fit your fence needs.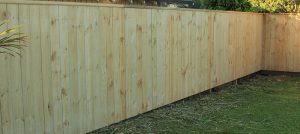 Tauranga Fences has many years' experience as designers and builders of high-quality cost-effective wooden plain board fences. We cover all of Tauranga.
Get your FREE quote now.
Click HERE to Call: 0275587667

We also do fence and gate painting.